#SIHH 2013 Live: Parmigiani Fleurier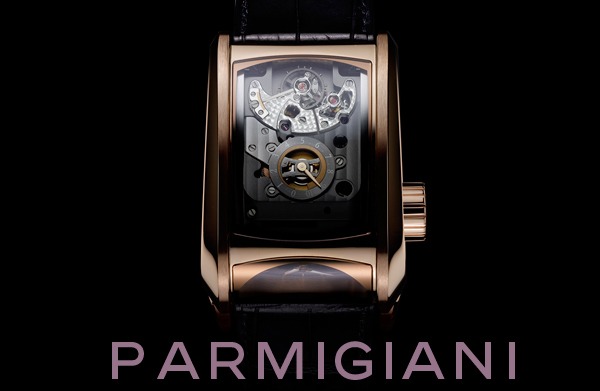 Subsequent events on the Parmigiani Fleurier stand. With this watchmaking brand, SIHH 2013 reveals a model that we wanted to try badly as well as an artistic craftsmanship imbued with excellence. Come take a ride on the side of time measurement and excess.
No need to talk to you again about the Parmigiani Bugatti watch, everything has been unveiled on Les Rhabilleurs. Merely missing, we had never seen it nor worn. This is now done!
Here are some additional pictures of this sublime piece to our wrist. Remains to find the keys of the car… not that easy.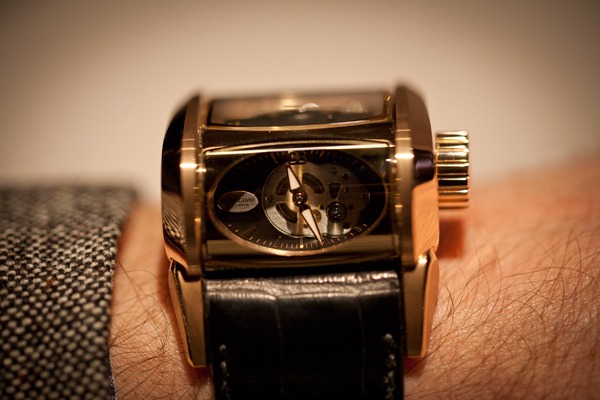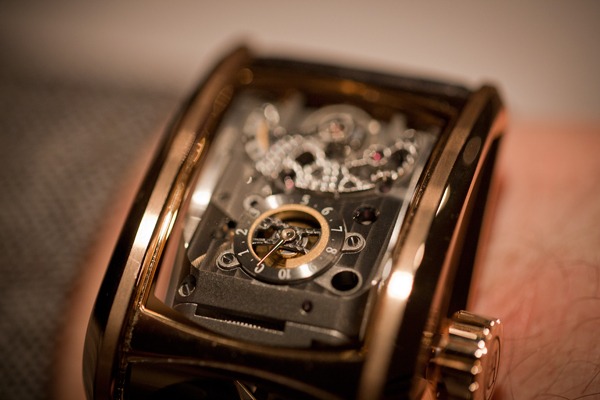 Other creations of the brand revealing a refined and delicate art, the musical works of Parmigiani Fleurier illustrate musicality by the marquetry.
Parmigiani Fleurier reveals three surprising creations. Two wrist watches – Tonda Tourbillon – and one table clock representing on their dial a world of musical art and a new quest for excellence
In order to project a colourful and musical dynamism, Parmigiani Fleurier has turned for the first time to the refined and delicate art of marquetry. This truly ancient process consists of cutting out and assembling veneers – wooden veneers in this case – on a flat surface in order to create a highly meticulous decoration.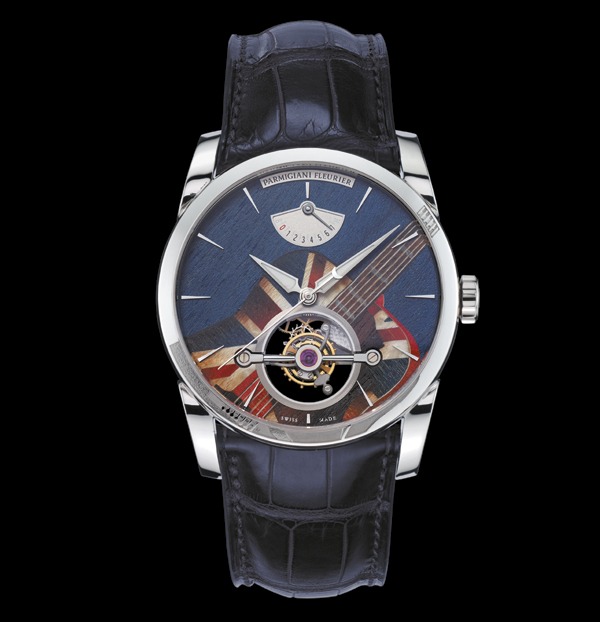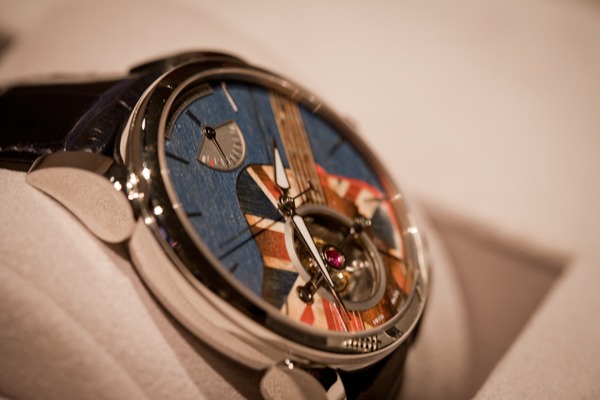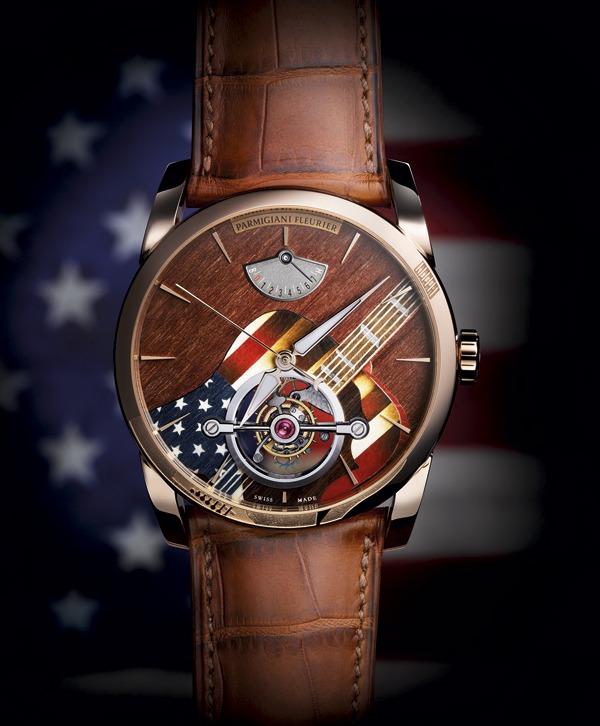 A true mosaic of colours, marquetry brings out the musical character of each of the three pieces and celebrates the Fleurier-based company's long-standing commitment to modern musical culture.
These three timepieces are an illustration of watchmaking excellence, but also of the boundless creativity of Parmigiani Fleurier. They express a genuine endeavour to promote the ancient and rare work of craftsmen; to ensure that traditional arts and crafts always have their place in the Swiss watchmaking scene.