MB&F Horological Machine Number 5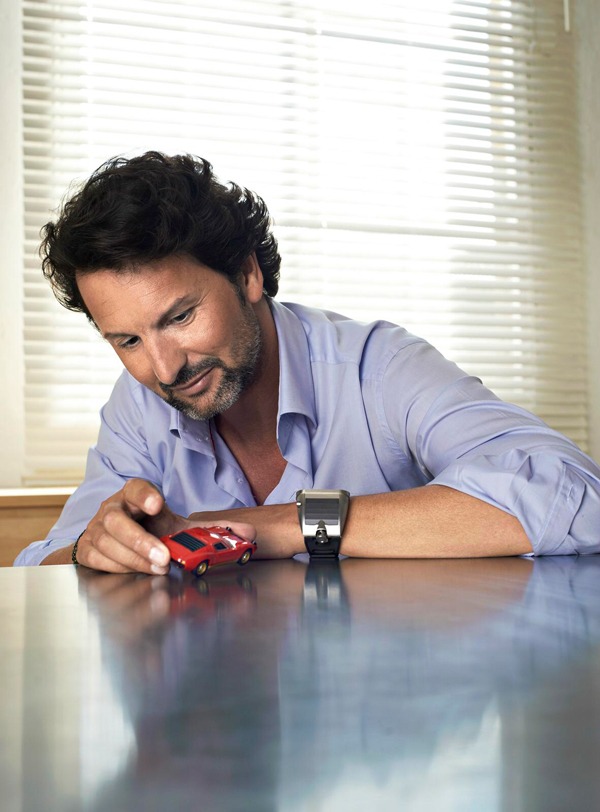 THE news came last week. MB&F watchmaking saga continues with a fifth "Horological Machine"! A limited edition of 66 pieces made out of Zirconium coming straight out of the 70s, a time when everything seemed possible: space travel, supersonic flight, hovercrafts, jetpacks and the first "supercar" as the beautiful Lamborghini Miura.
HM5 seems relatively simple, but it's complicated: the hour and minute displays look straightforward, but they are bi-directional jumping hours with indications inversed, reflected 90° to the vertical and magnified 20%.
HM5 has a futuristic case design, but it's from the 1970s, its case  is not water resistant, but its movement is. HM5 has a modern automatic winding mechanical movement, but it was inspired by an era when quartz was King. The rear louvres on supercars block light, but on HM5 they let it in. HM5 has exhaust pipes, but they drain water.
The last decade or two have seen an exponential growth in inventions that have revolutionised our lives. Robots may not cook dinner, but they can build cars, vacuum the home and mow the lawn. Sending a man to Mars is not a question of if, but when.
But imagine the exciting anticipation of the future in the early 1970s with the arrival of supercars, hovercrafts, supersonic Concords, Apollo moon landings; and high-precision quartz watches. Everything seemed possible: humanoid robots, jet-packs and flying cars. In the 1970s the future wasn't tomorrow, it was today!
MB&F concluded this very successful year 2012 with a HM5 model that puts the brand "on the road again" for 2013!